Join us!
Learn more about the exciting, diverse, challenging and rewarding opportunities available for Anesthesiologists to practice in Saskatchewan at our virtual event on Tuesday, May 31, 2022, 1:00-2:00pm. Hear from Saskatchewan Anesthesiologists, Dr. Mateen Raazi and Dr. Mofolashadé Onaolapo and ask your questions live.
Topics to be discussed:
• Saskatchewan: Quick Facts and Quality of Life
• Practicing Anesthesiology in Saskatchewan
• Teaching opportunities with the University of Saskatchewan
• Remuneration and Licensure in Saskatchewan – a high level overview
• Live Q&A session
• And more!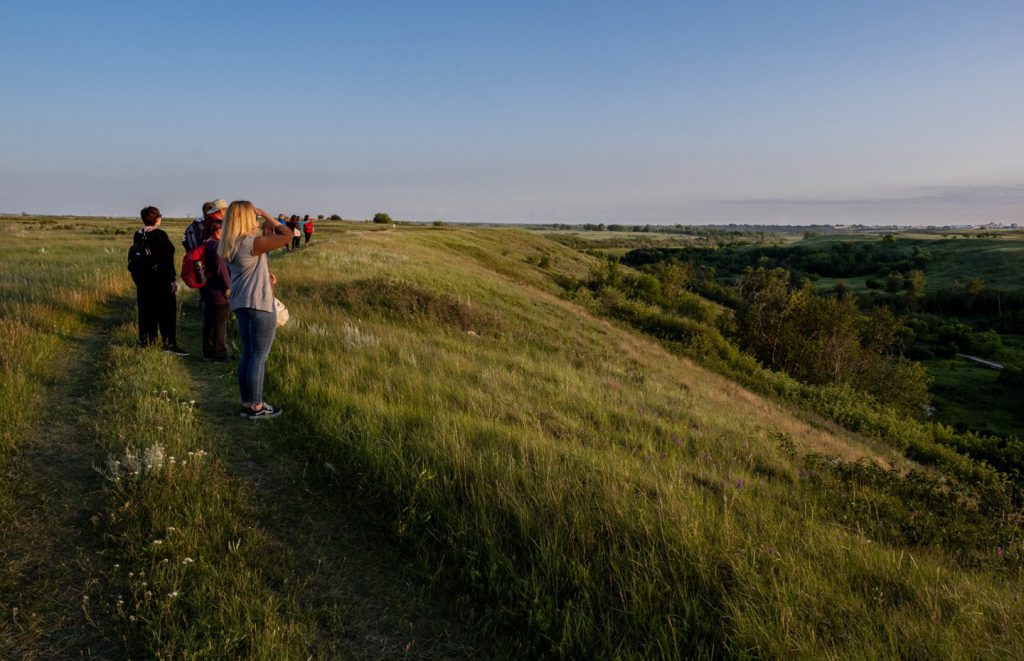 About the Opportunities:
Currently we have multiple full time, permanent positions including Level 1 Trauma, Complex Regional Primary, Secondary and Tertiary Care. Specialty areas include, but are not limited to:
General/Adult
Pediatrics
Cardiology
Pain Management
Anesthesiologists throughout the province work closely with collegial multi-disciplinary teams to provide full-scope services. Elective operating room time typically runs between 7:00am and 4:00pm, varying by location and services offered.
On-call coverage allows for a balanced lifestyle as it is shared among other Anesthesiologists at each specific practice location. Opportunities to participate in undergraduate and postgraduate medical education at the University of Saskatchewan.

For a complete listing of the current Anesthesiology positions in Saskatchewan click here.
Remuneration:
Contract and fee-for-service remuneration options are available based on the needs of each specific location. The average payment of a full time Anesthesiologist in Saskatchewan is approximately $440,000 CAD. For additional remuneration, Anesthesiologists are eligible to participate in the Specialist Emergency Coverage Program which offers a tiered call rotation coverage for emergent situations.
Other Practice Incentives in Saskatchewan include:
Specialist Recruitment Incentive | Grant of $30,000 CAD to eligible specialists who establish a practice in Saskatchewan and remain for 36 months in a community
Retention Fund | Provides financial reward to physicians who practice in the province for extended periods of time, range is from $3,500 to $7,000 CAD
Continuing Medical Education Fund (CME) | Assist physicians with costs up to $3,000 CAD per year with CME courses or materials
Parental Leave Fund | Program provides max of $1,300 CAD per week up to 20 weeks for physicians seeking parental leave from clinical practice
Canadian Medical Protective Association Reimbursement Fund | Rebates Saskatchewan physicians the fees associated with medical malpractice insurance premiums
Relocation Supports | Available on a case by case basis per community
Qualifications and Licensure in Saskatchewan:
Anesthesiologists looking to practice in Saskatchewan must be eligible for provisional or regular licensure from the College of Physicians and Surgeons of Saskatchewan (CPSS). For information on licensing requirements, please visit our Specialists page.
A population of 1.2 million
Two urban centers with populations of over 250,000
Low cost of living with the average price of a home in March 2022 of $289,600 CAD
The average working commute is less than 20 minutes
We are known as the sunniest province in Canada, with nearly 2400 sunny hours per year
Home to over 100,000 fresh water lakes, boreal forest, sand dunes and prairie with lots of room to play with only a 45 minute drive to cottage country from most communities
We are the largest employer in Saskatchewan with over 40, 000 employees
Currently, over 140 Anesthesiologists practice in Saskatchewan
Health services provided include acute care, public health, primary care, home and community services and mental health and addiction services
SHA fosters the opportunity for clinical work, research, teaching and academic appointments with the University of Saskatchewan
The new Jim Pattison Children's Hospital opened in Saskatoon in 2019